About Scholastic Reading Readiness
Literacy Pro offers Scholastic Reading Readiness, an optional assessment to inform teachers about their emerging readers' grasp of foundational skills and their reading abilities. SRR assesses alphabet recognition, phonemic awareness (beginning, end, and rhyming sounds), syllabication, blending, and decoding.
This assessment helps teachers determine their students' ability to independently navigate Literacy Pro. Students who have not yet mastered these foundational skills may need additional support selecting appropriate books—such as ebooks with audio. In addition, these emerging readers may need help with Think More end-of-book comprehension check-ins.
SRR was designed to support students in kindergarten and Grade 1. Teachers may also want to use it to assess the foundational reading skills of any early readers in Grades K–1.
Assigning the SRR as a Teacher
Step 1: To assign the SRR to students, select 'Students & Reports' from the top navigation in Literacy Pro.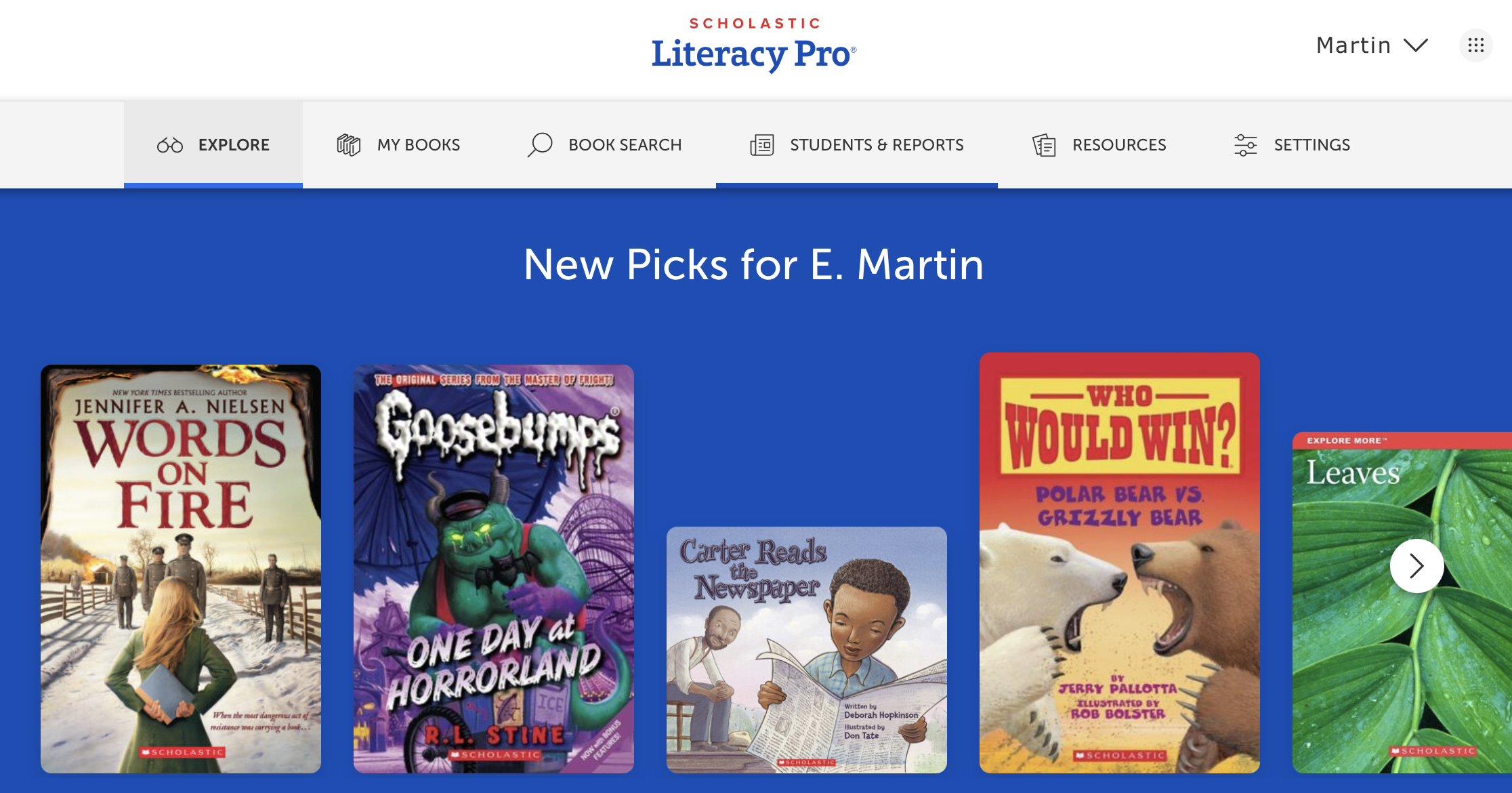 Step 2: Once the Reports open, select the 'Assignments' button on the top right of the screen and then 'Add Assignments' in the Scholastic Reading Readiness section.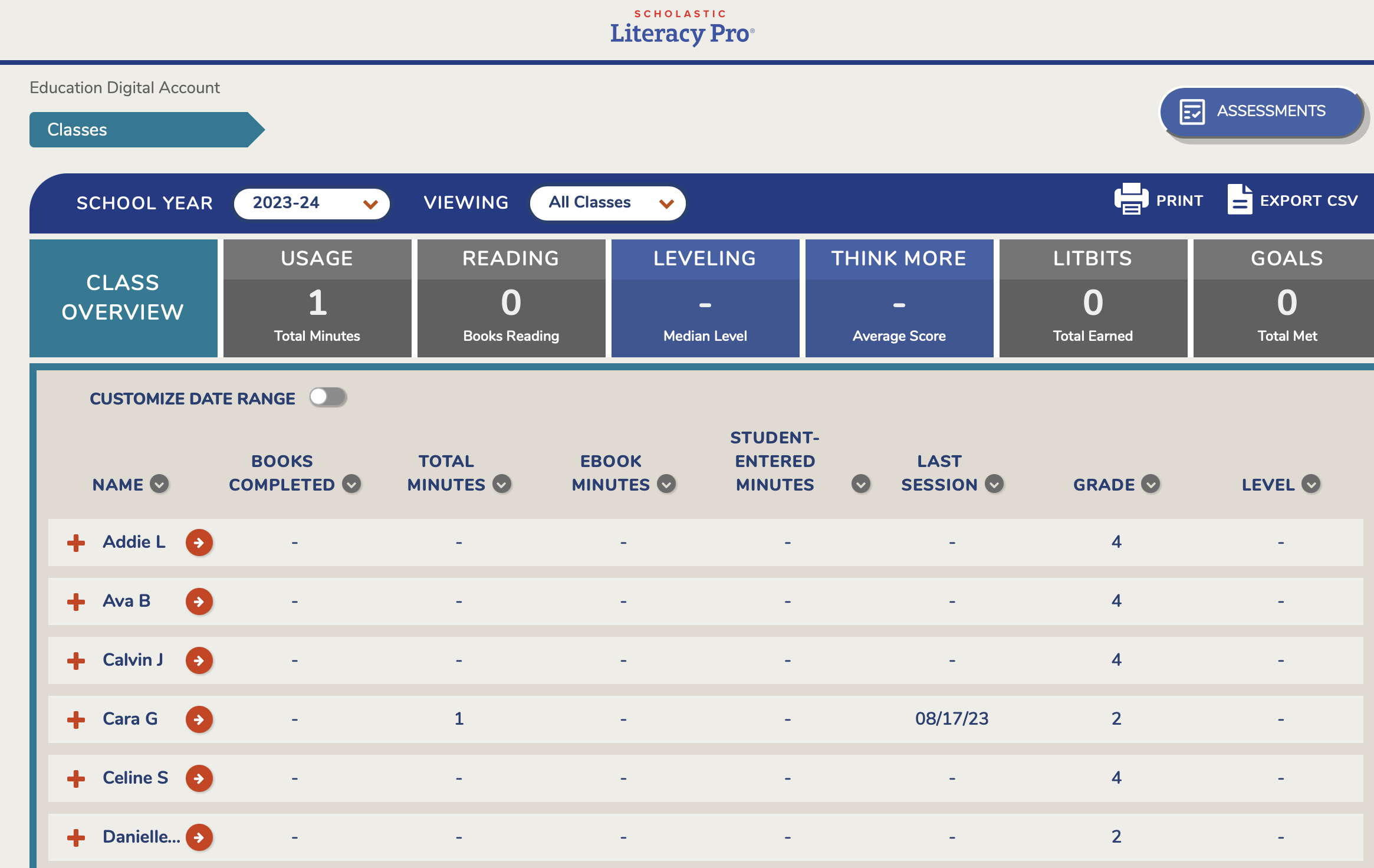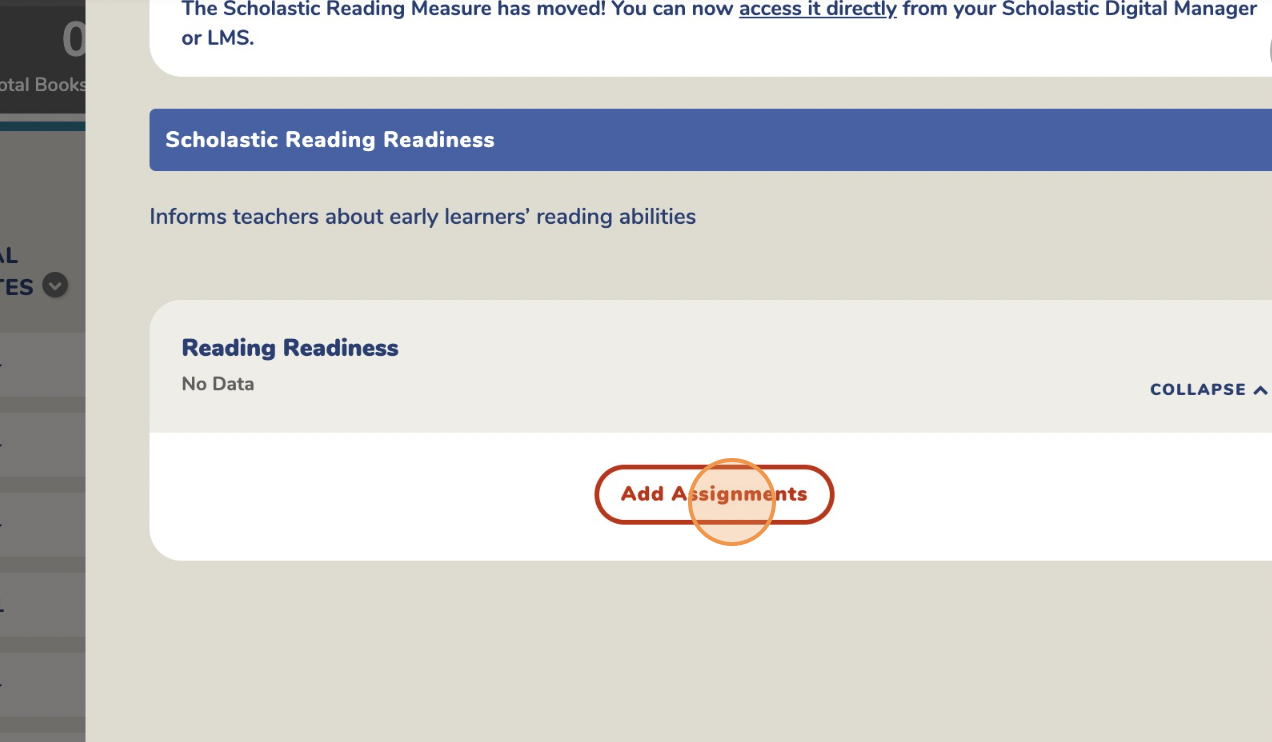 Step 3: Select the class with students who will be assigned the SRR and enter the date and time of the assignment. You can assign to individual students or choose 'Select All' to assign to the entire class.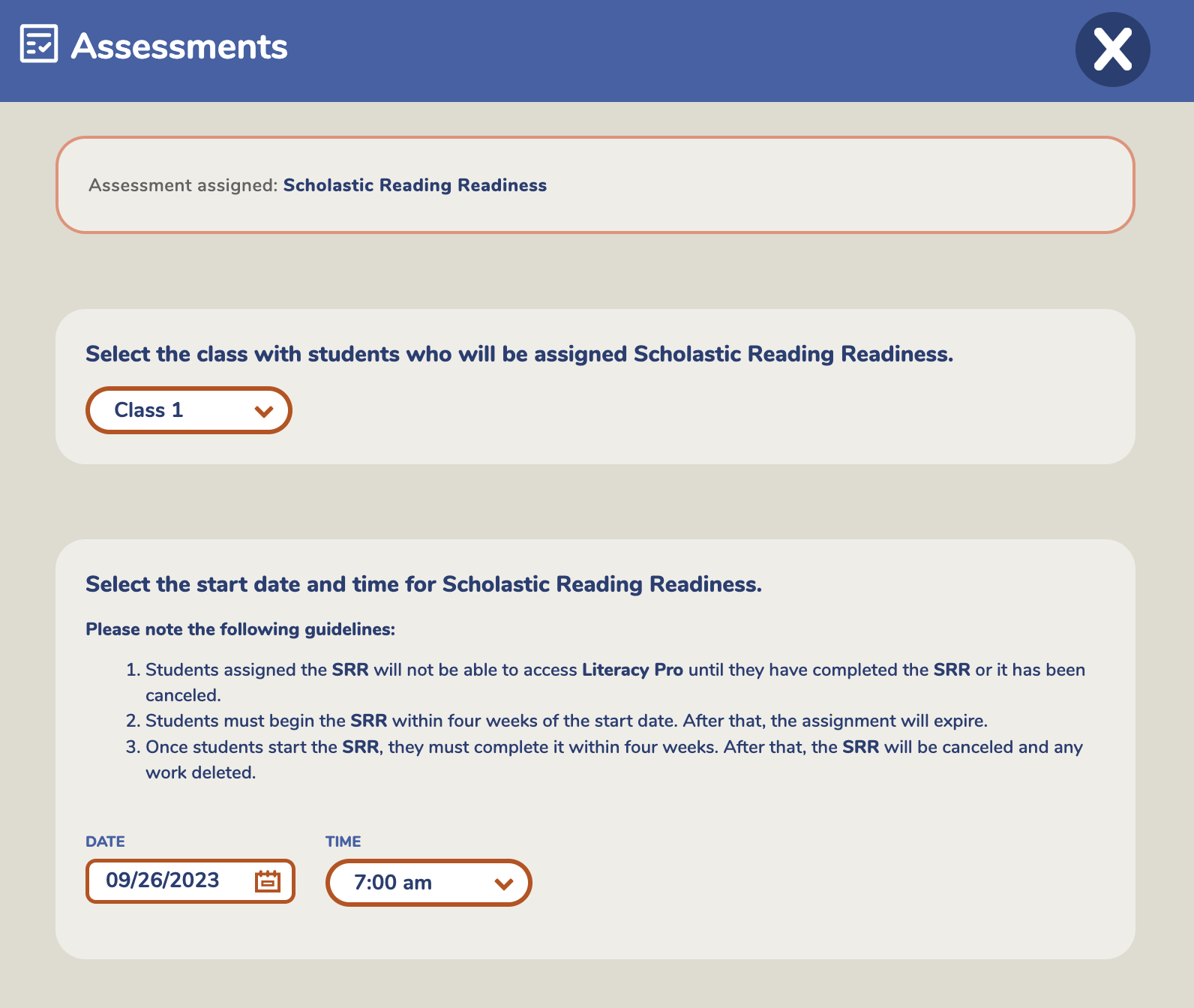 Modifying or Canceling Assignments
To modify or cancel an assignment, select the date or time you'd like to update, or select 'Cancel' under the 'Action' column. Once cancelled, you'll have the option to Reassign if needed.