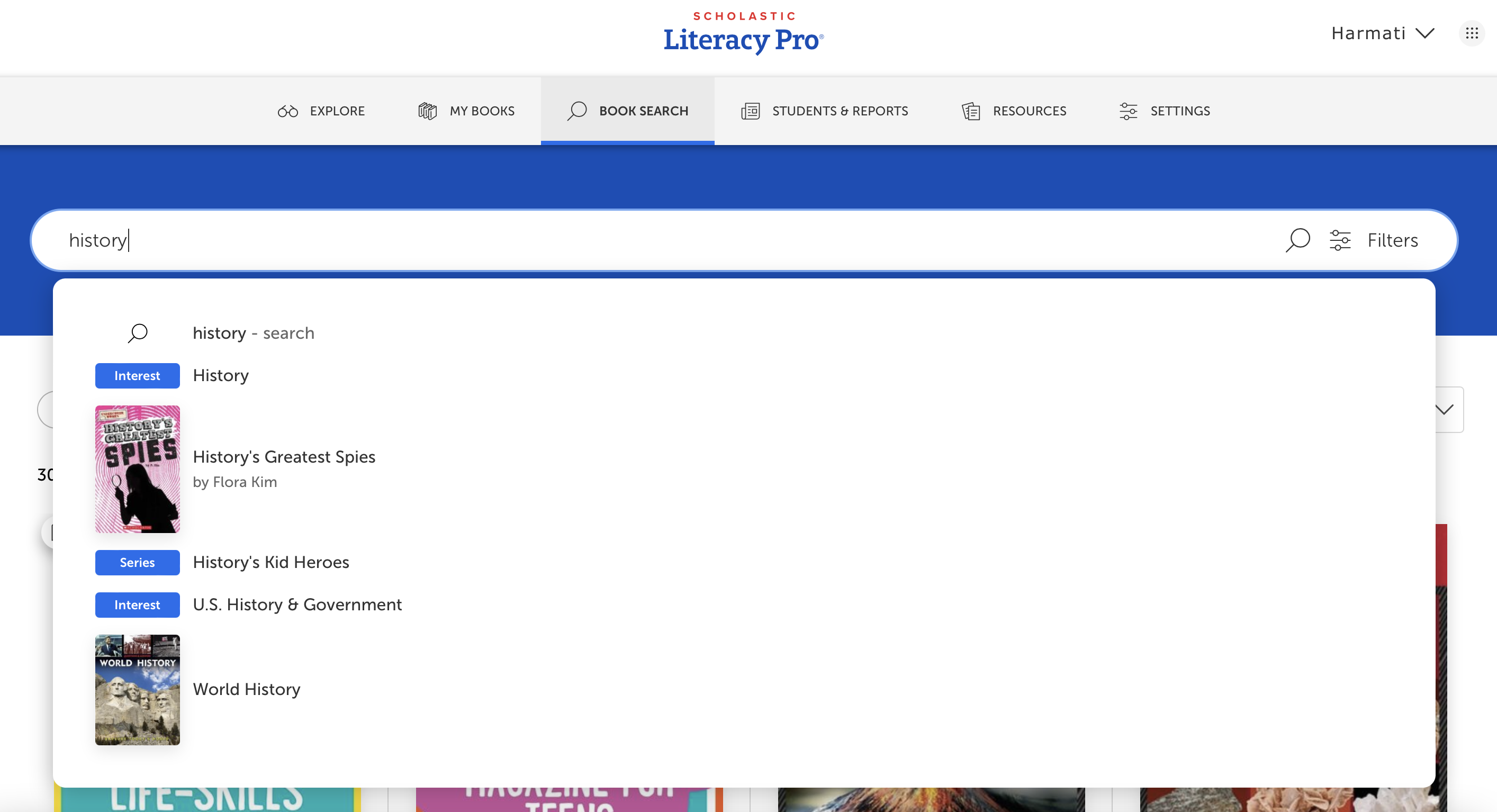 How to Search
Teachers and administrators can search Literacy Pro for ebooks and print titles. 
Search Results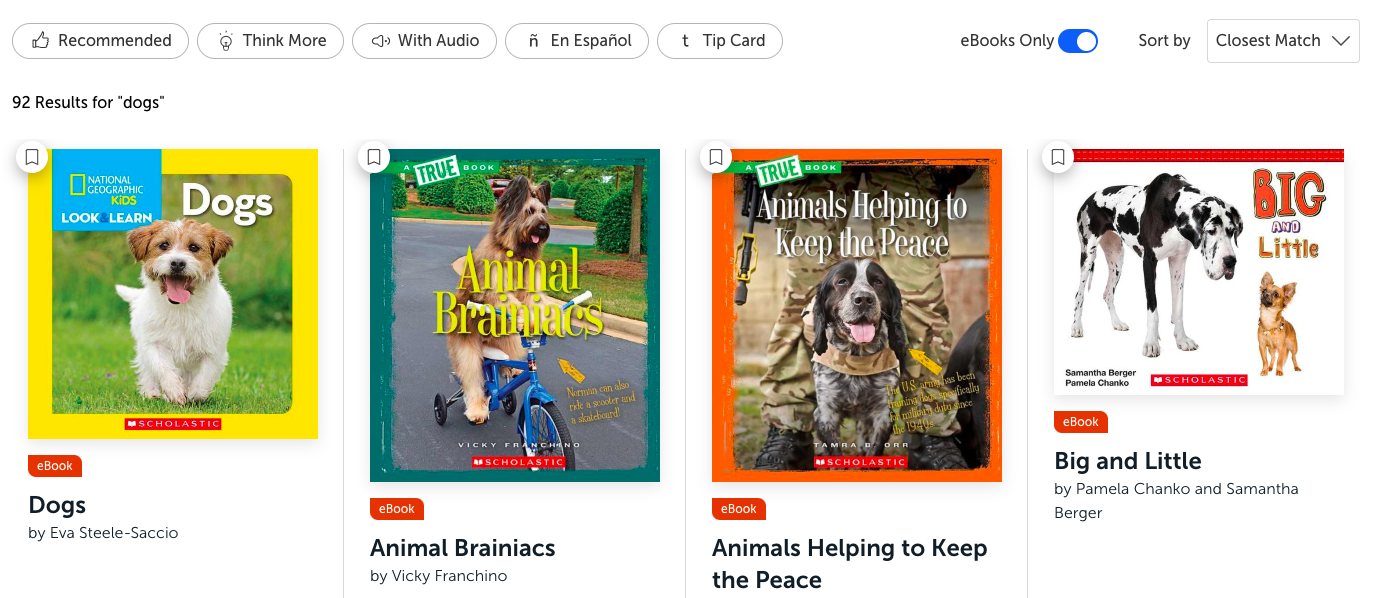 If teachers type a term in the search field, they'll see  search results that include series, interest collections, and titles based on the search term. Teachers can use filters to manage how these titles are presented. Teachers' searches include all Literacy Pro titles, Grades K–8. Students' searches draw from titles within their grade levels. 
Advanced Filters

Teachers can narrow their searches using advanced filters. On the search screen, the teacher will select the Filter button. This will open five additional filters, which can be used individually or in combination with the other filters. As filters are selected, they appear just below the search bar.
No Results for Search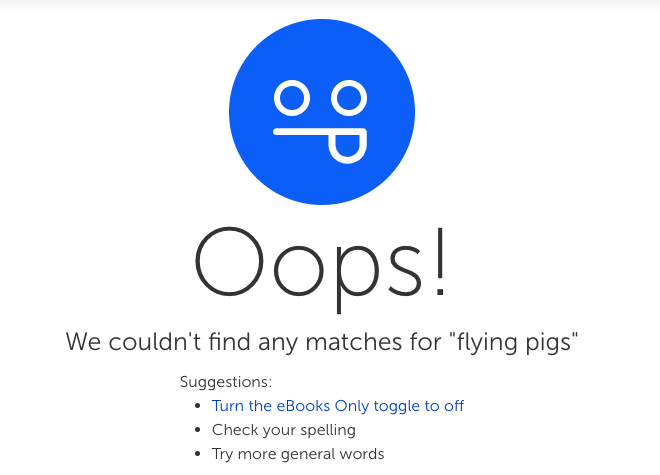 If a search does not yield any results, the teacher should remove filters and/or try a different search term.