This function is available for classes that are rostered manually on Scholastic Digital Manager. If your class is using a 3rd party application (such as
Clever
,
Google
Classroom
, or an
LMS
) please refer to the appropriate section in
Creating and Editing Classes.
Editing and syncing your class list in your 3rd party application will update your class in Scholastic Digital Manager.
Whenever you create a brand new class, you will be prompted to add new students.
However, you can add additional students to an existing class at any time from the Classes tab:
Choose an existing class from the class menu.

Select Add Student or the + icon on the upper right.

For

new students

who do not already have Scholastic Digital Manager accounts, add the student's first name, last name, and grade.




Although it's not required, we also recommend including a student's ID number to make them easier to identify within your building.
If your class is a multi-grade class, you are required to specify each new student's grade.

To add

existing students

, type at least one character in the first name, last name, or Student ID fields.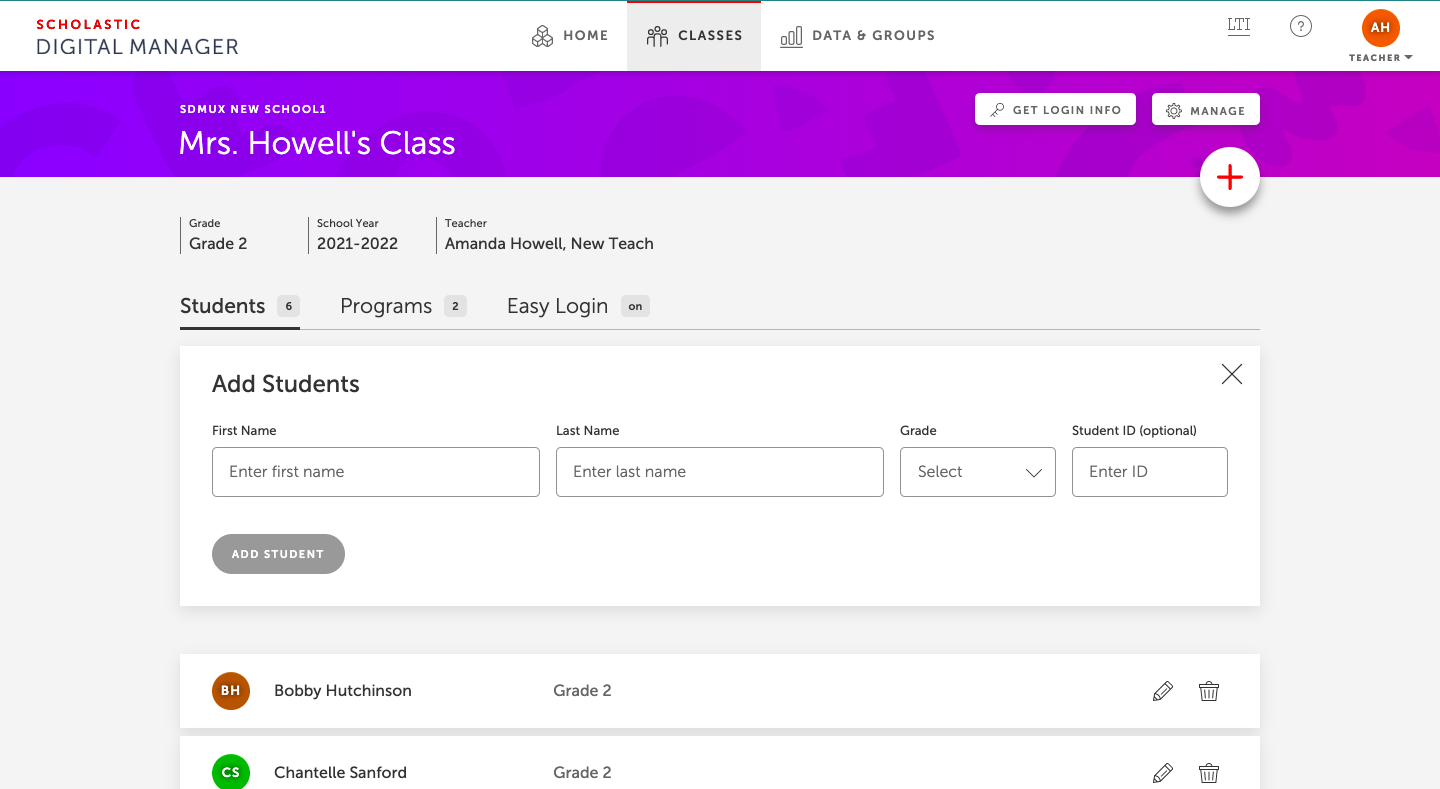 See Also