These settings are only available when rostering your classes
manually on Scholastic Digital Manager
. If your classes are rostered through a 3rd party application, such as
Clever,
Google Classroom
, or another
Learning Management System
like
Canvas
or
Schoology
, please refer to their support materials.
What is my rostering method?
You can change your class settings by selecting your class in the Classes tab within your Educator Dashboard.
From here, you can add or edit students, manage student access, and enable Easy Login.
Select Manage in the upper left to edit your class settings: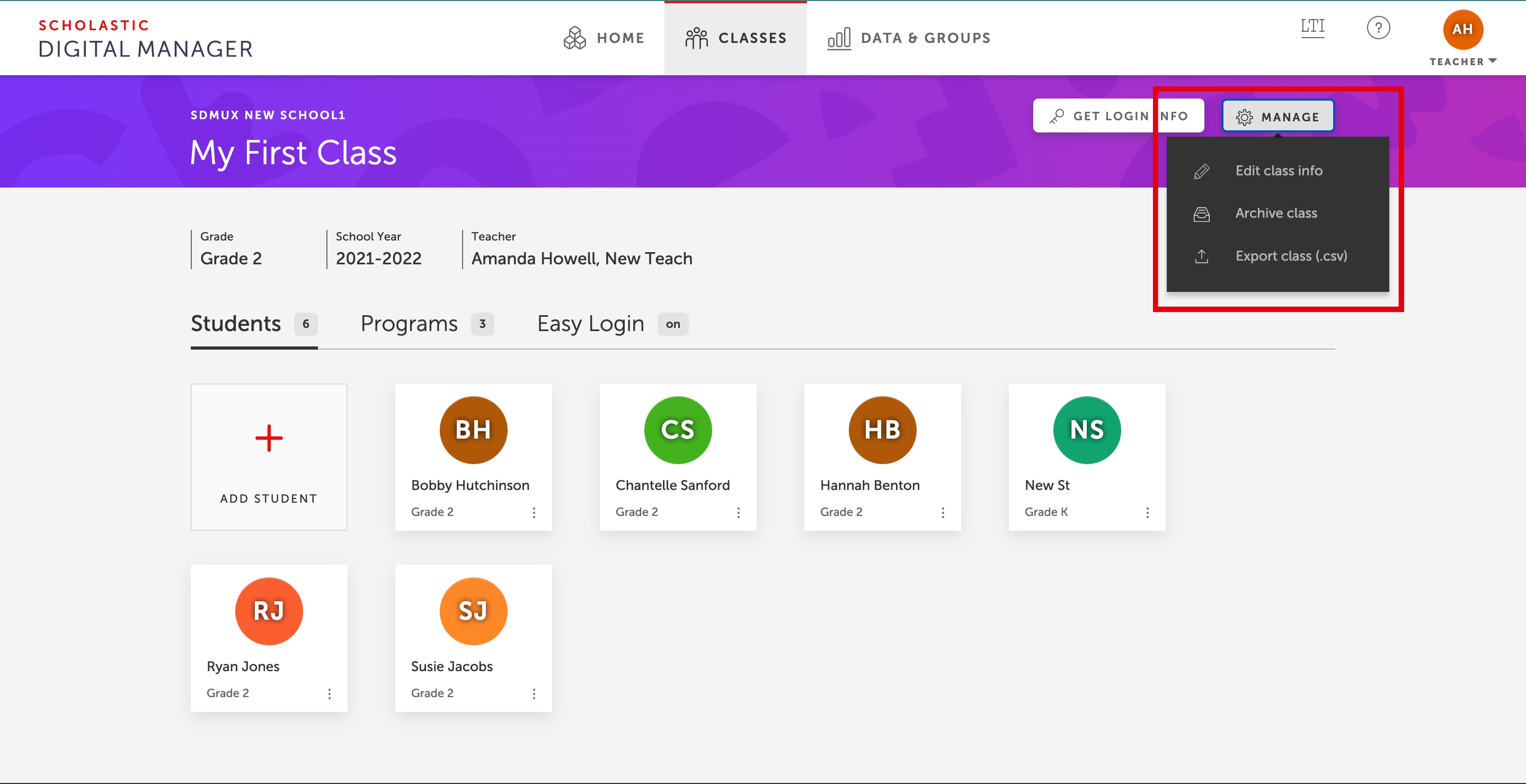 Edit Class Settings
Class Name: Select this option to edit your class's name. Your class will be identified by this name within any rostered programs.
Class Grade: Select this option to edit your class's grade(s). Use this option to define your class's minimum and maximum grades if your class is a multi-grade class.
Archive Class
If your class is no longer active, you can archive it so that it no longer appears in your class list within rostered digital programs.
Export Class