The following enhancements to the Scholastic Teacher Dashboard were implemented:
Teachers can easily access Scholastic Teacher Dashboard using the DATA & GROUPS tab, an access code is no longer needed! The DATA & GROUPS tab now appears for all users, and for those without student data, it provides a sneak peek at the dashboard and an opportunity to explore further on the marketing website.


New student usage reports for FIRST and WORD
From the landing page, teachers now have an at-a-glance view of how their students are performing compared to the class average. New popups on this chart show teachers their student names for each bar.
A Total Minutes chart on the explore page is a breakdown of total minutes the class has spent in the program.
A Students' Minutes chart is a breakdown of total minutes each individual student has spent in the program by week, both in and out of school. Popups on this chart show the number of sessions per day.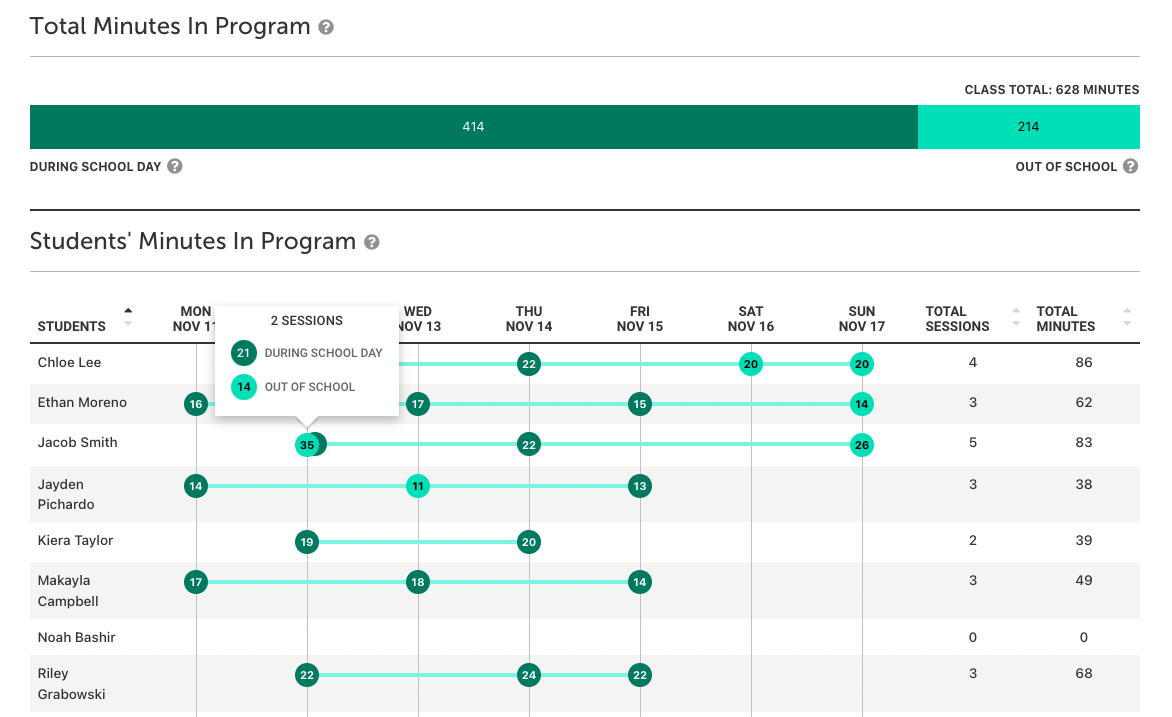 Students' full names used throughout the entire program
Consistent with other literacy programs, the students' full first and last names now appear in all locations.
Along with this release, we have also updated the Teacher Dashboard Simulator (Demo). Users will find all the new charts, as well as a new overview video.