Regardless of rostering method, administrators will always sign in at
https://digital.scholastic.com
using their Scholastic username and password whenever managing school year calendars.
If you are a district or school administrator, you can manage your district or building's school year calendar within Scholastic Digital Manager. Creating a school year calendar allows your district or building to roster classes and access Scholastic products based on your true school year, ensuring your (and your students') usage is not interrupted even as the school year changes.
From within your Administrator Dashboard:

Select the

School Year Calendar

icon in the upper right corner.

You can add a new school year by selecting

Add School Year

.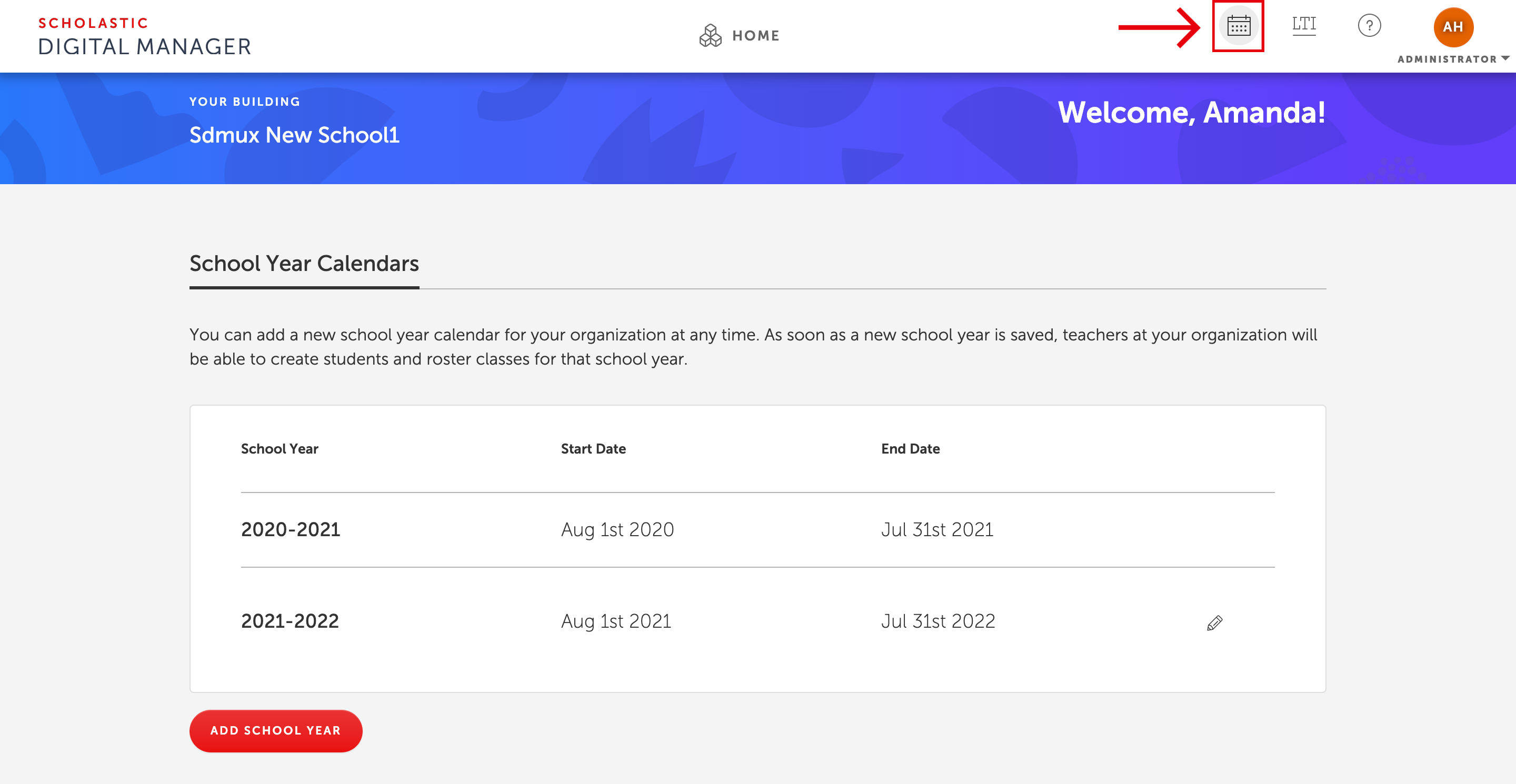 There are a few things to keep in mind when creating and editing school years:
All school years require a name, a start date, and an end date.

Administrators can add future school years at any time.

Only the end date can be edited for a school year that has already started.

School years must start in one calendar year and end in the following calendar year.

One school year may not overlap with another within the same district or building.
Schools within a district will automatically inherit the calendar years settings at the district level; however, school administrators can opt-out of district calendar settings by deselecting USE DISTRICT CALENDAR SETTINGS. School administrators can opt back into the district calendar settings at any time for current and future school years.
Info! Until the new school year begins, you won't be able to manage access to programs for classes rostered in future school years. Once the new school year begins, students in these classes will automatically gain access to all of your programs. If a student requires access to a program right now, please add them to a class in the current school year.
See Also