The Scholastic Digital Manager team released the new customer onboarding process on Tuesday, July 18th.
New Onboarding Release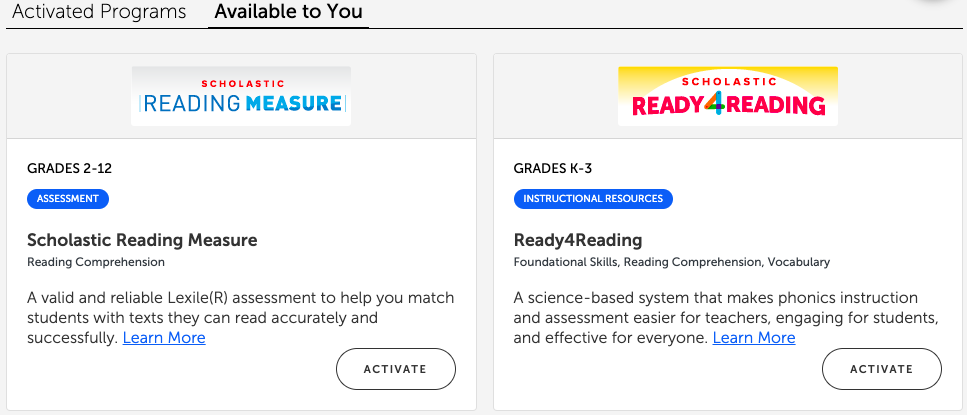 Activation Made Easier
Click Available to You on the Home page to learn about your available subscriptions and activate those that suit your instructional needs. You can launch activated programs from the Activated Programs section.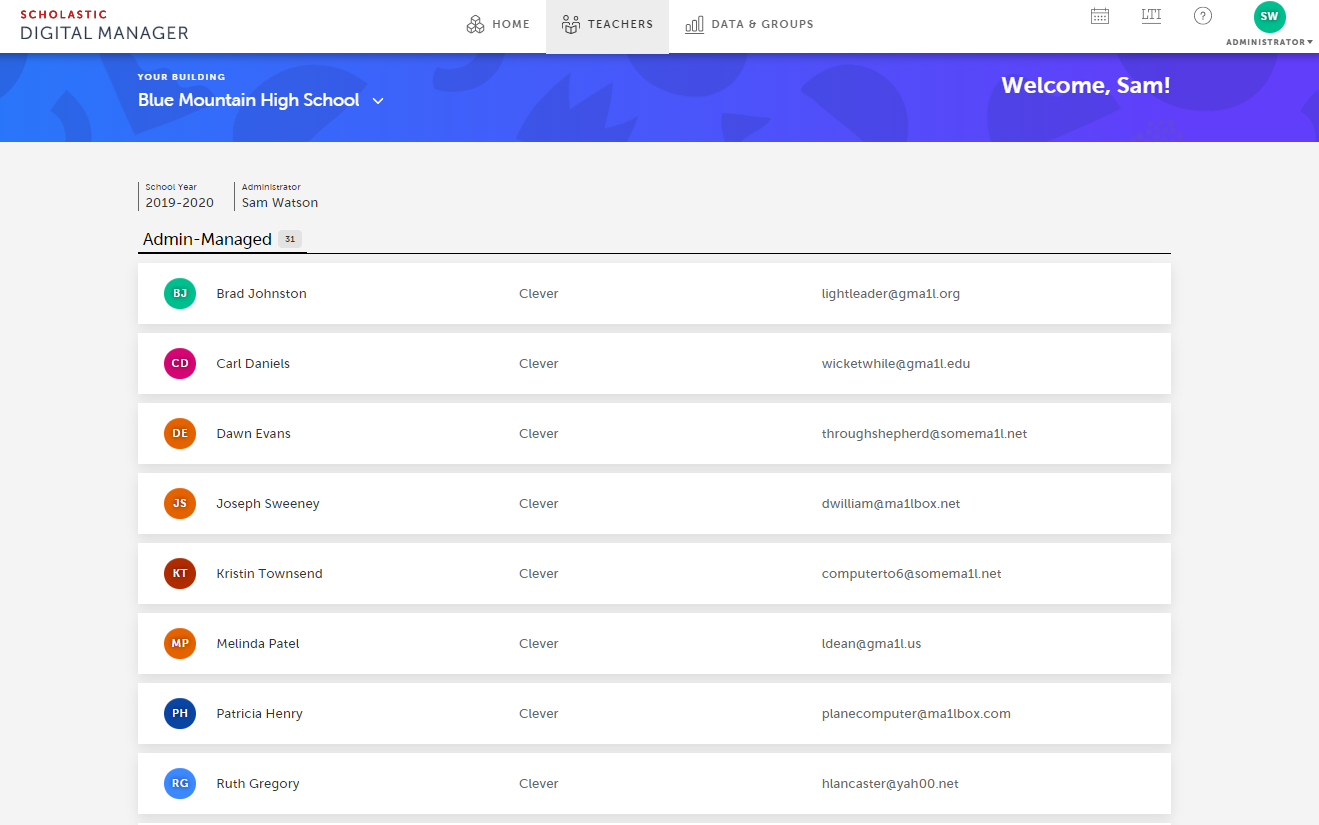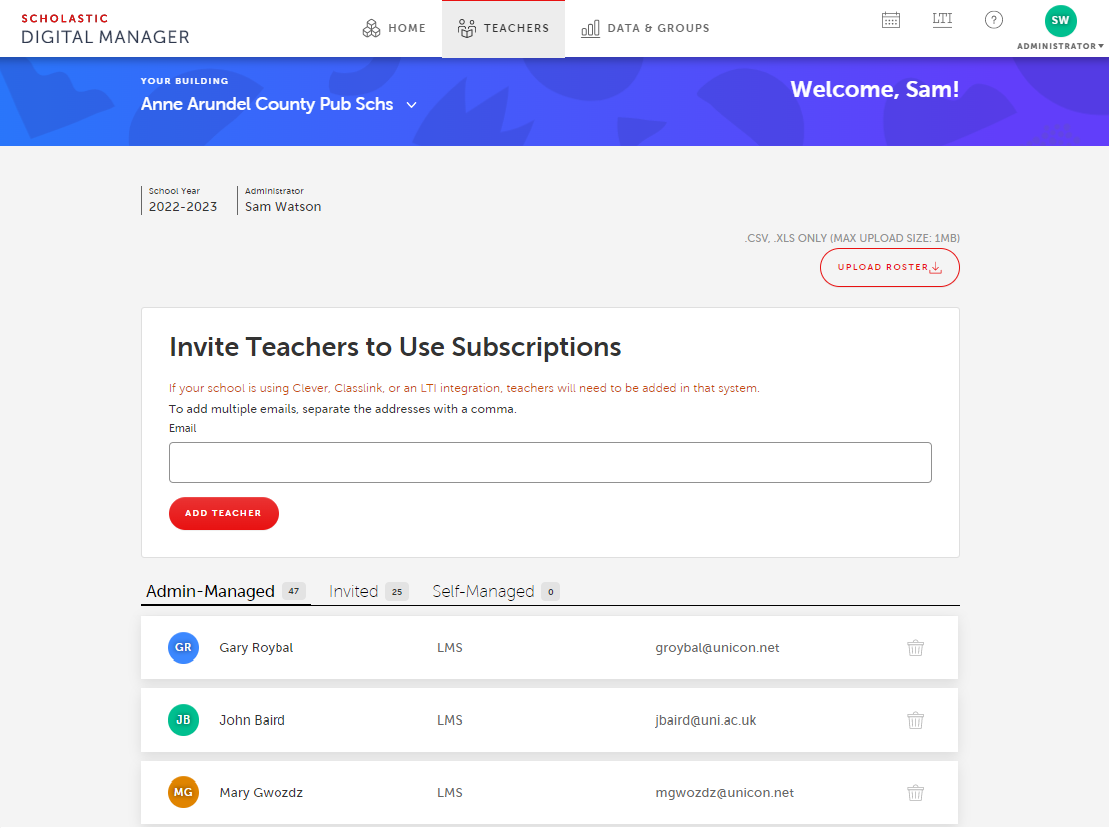 Teacher Management Tools for Administrators
In the new Teachers page, administrators can now review and manage their teacher list. New teachers can be added teachers individually, in bulk via csv, or by syncing with a third-party integration.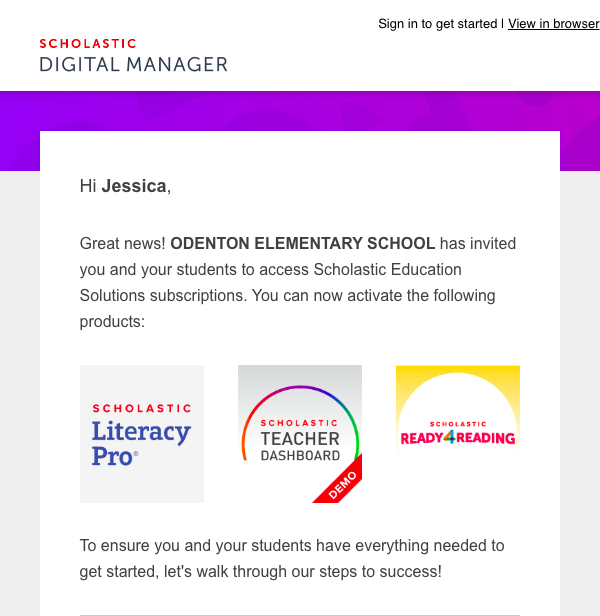 New Automated Email Sent Directly to Teachers
When new teachers are added, they instantly receive an email to sign in and activate their subscriptions.
Need more information? Visit our Success Center to quickly find everything you need to onboard, roster, and implement your programs.
Additional Updates
Bookflix Iframe Support
Student Birthdate Support for A2i
Internally identified Bug fixes
Incident Fixes for customer-reported frontend issues