School administrators can grant program access to teachers whose accounts have already been synced from Clever.
Launch Scholastic Digital Manager

Navigate to the program you want to manage and select the gear icon.

Select the

Add New Teacher

button.

To find an individual teacher, enter their email address into the search field. Select the

Add Teacher

button to give them access.

To give all teachers in your building access to the program, select the Add All Teachers

button.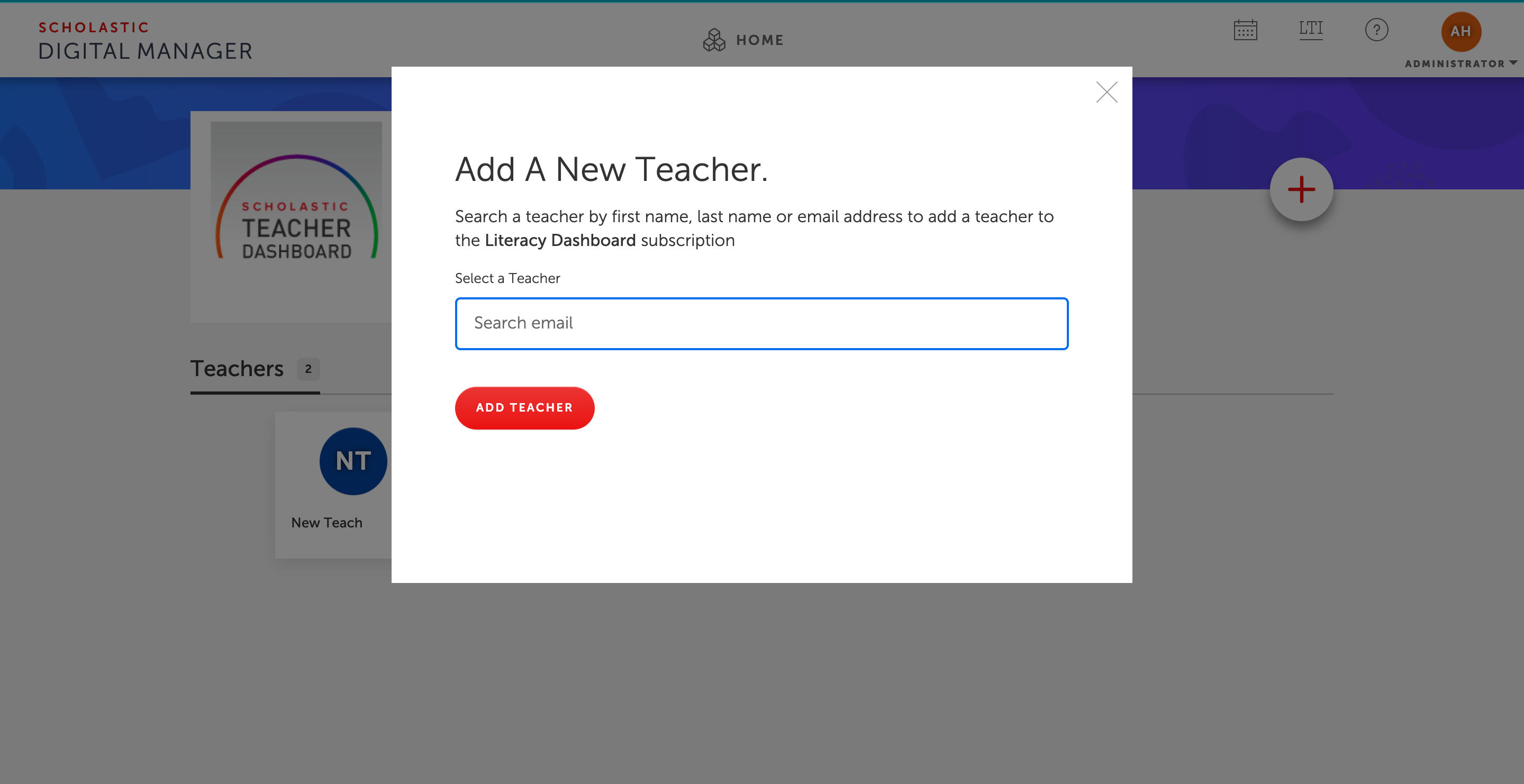 Teachers can also manage their own access to subscriptions by redeeming the product-specific access code for your school's subscription.