Heads Up! Easy Login is only available when rostering manually.
Easy Login allows Pre-K to Grade 2 students to jump straight into learning by assigning them recognizable icons and picture passwords to use when signing in.
Before your students can start using Easy Login: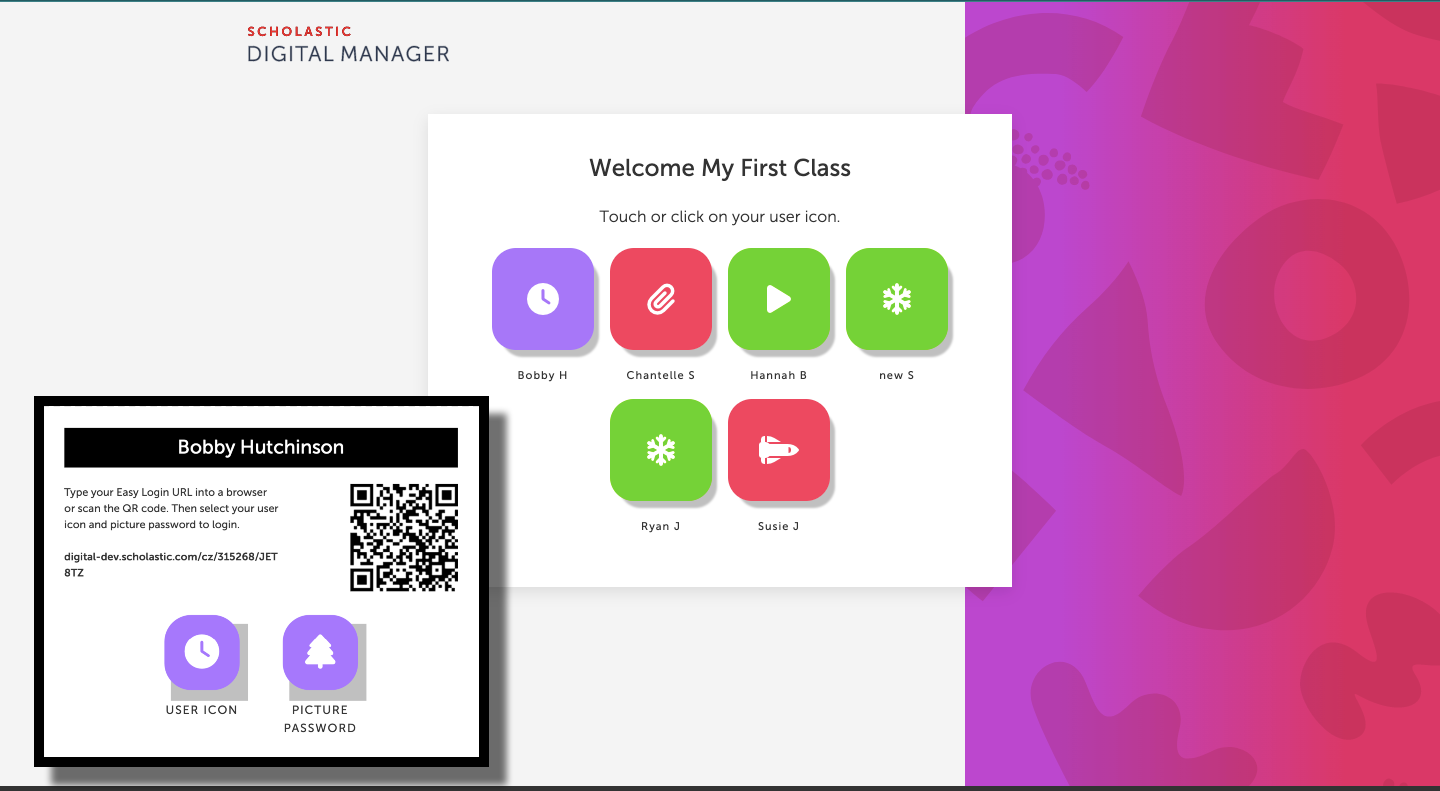 Depending on how you've decided to set up your classroom devices, there are two options for how your students use Easy Login:
If your classroom devices are capable of reading QR codes (see the barcode pictured above,) students can simply scan the QR code printed on their badges. Doing so will launch their Easy Login URL where they can select their username and password.
Otherwise, students can sign in by launching the EASY LOGIN URL already bookmarked on each student device. From here, they can select their username and password. See: How do I set-up my classroom devices to use Easy Login?
NOTE:
Easy Login is not currently available for Magazines+ products. Please check out one of our other rostering methods through other learning management systems for integration with Magazine+ titles.