Sometimes, administrators and teachers will belong to multiple school buildings. You can switch between your buildings within your Scholastic Digital Manager dashboard using the dropdown menu.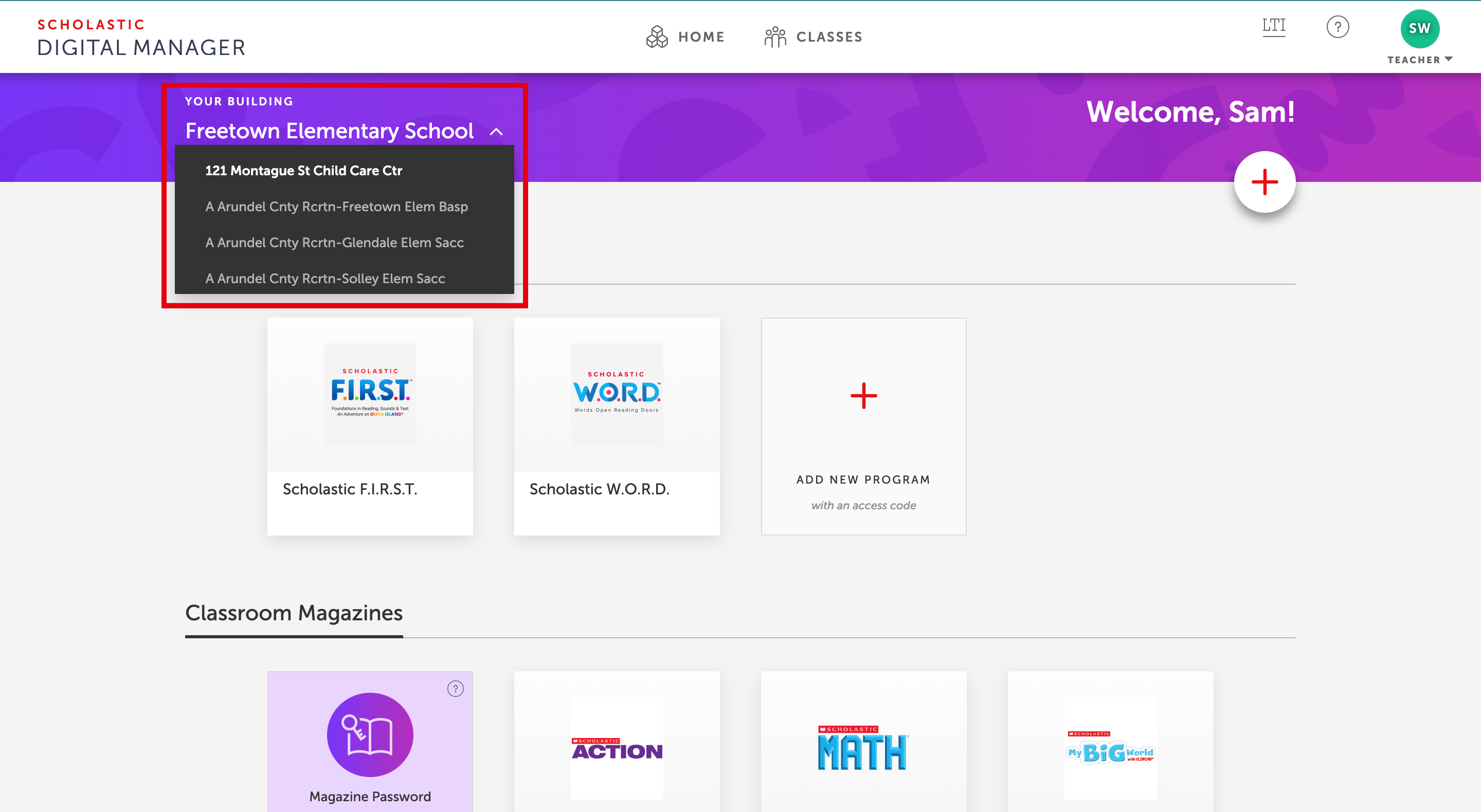 Here's how:
Sign in to Scholastic Digital Manager. Depending on your role, the first page you see is either your Administrator or Educator Dashboard. (What's the difference between the Administrator and Educator Dashboards?)
Use the dropdown menu located on the top left of your dashboard to select the desired school building. This list includes any organizations where you have redeemed access codes.