Curriculum Resources
NOTE: If you are a Magazines+ customer, please scroll down to find activation steps.
To activate your subscriptions, you must first be added to your school group on Scholastic Digital Manager by your building administrator. You will receive an email invitation to join your school, prompting you to sign in or create an account. If you have not received an email invitation from Scholastic Digital Manager, please contact your building administrator to be added.
Once you have joined your school building:
Select

Available to You

tab.

Identify which programs best suit your classroom needs, based on the descriptions provided, which include:

Grade range
Subscription type
Skills covered
Brief description
Learn More site

Select Activate on your chosen subscriptions. You will see a pop-up confirming that the subscription is active.
Return to the Activated Programs tab to launch your subscriptions.
Scholastic Magazines+
Magazines+ customers will need an access code to activate their magazine subscriptions. You should have received this access code via email, or on your digital resource guide. Once you have your access code:
Select

Add New Program

or the plus sign icon in the upper right.

Enter your access code and click

Activate

.

Identify your school building and assign a classroom password.

The classroom password allows your students to access your magazine subscription at home or during class and can be changed at any time.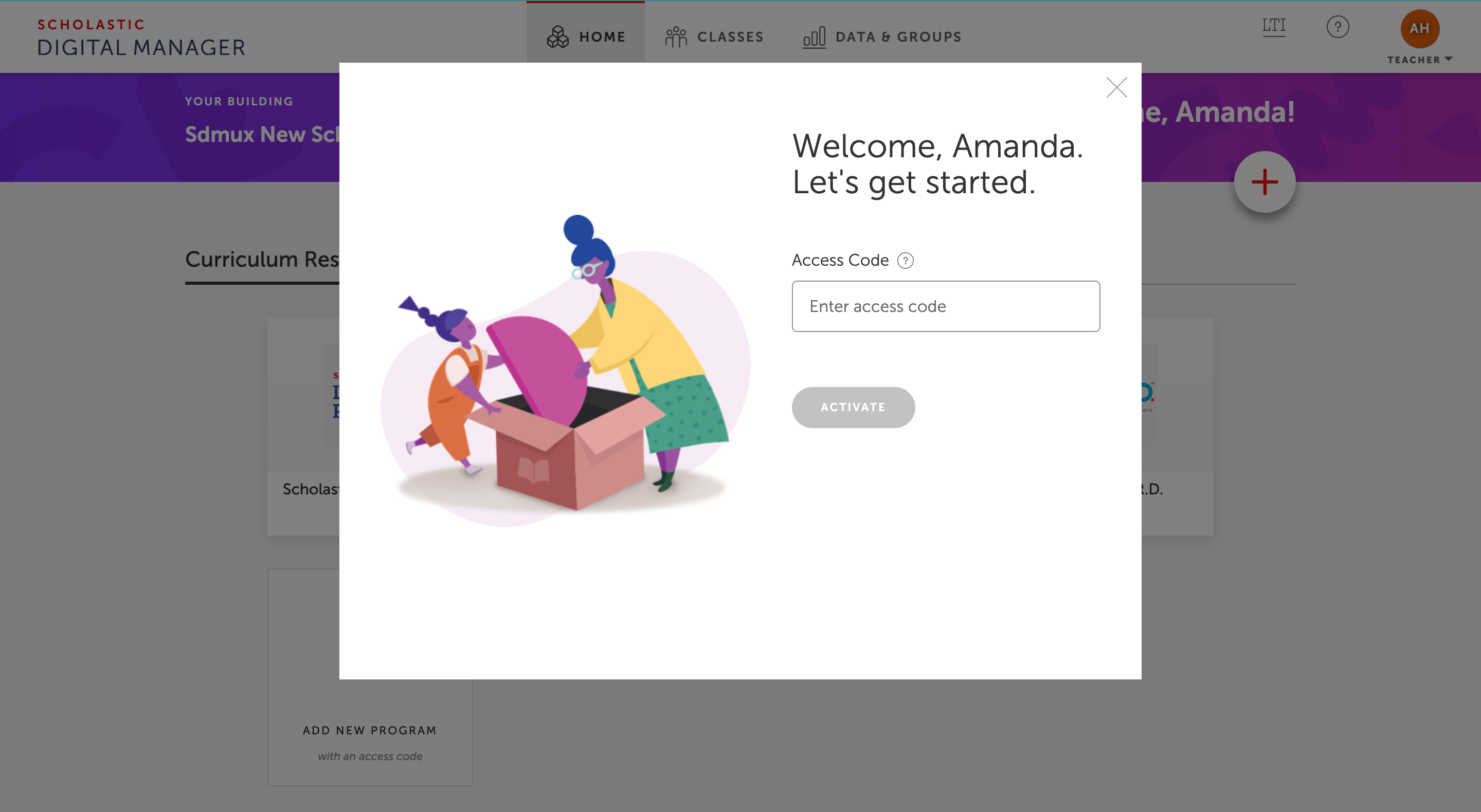 See Also