Literacy Pro ebooks include a variety of tools and features to engage readers.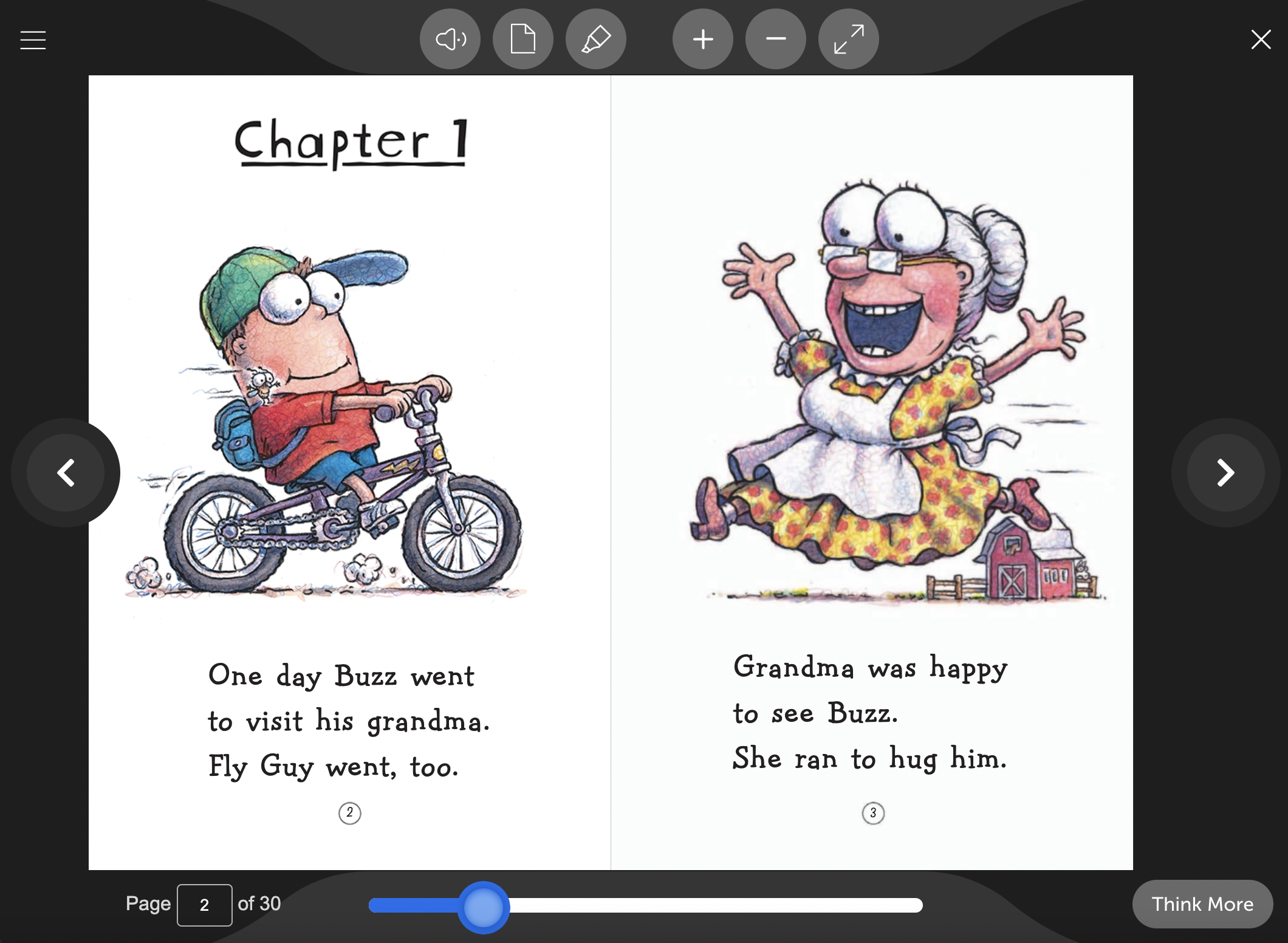 Highlights
In Literacy Pro ebooks, educators and students can use the highlighting tool to mark text. This highlighting is saved and can be printed out along with the sticky notes.
Read to Me
Literacy Pro includes hundreds of ebooks, mostly in Grades K–3, with natural-voice audio at two speeds. This feature can help readers build fluency and comprehension.
To activate Read to Me, readers will open any ebook with the speaker icon. Then, within the ebook, students will select the speaker icon in the top navigation. As students listen, the ebook text will be highlighted. The student can select Pause at any time.
Sticky Notes
Literacy Pro allows a reader to drop a sticky note on any page of an ebook. To create a sticky note:
Select Sticky Note on the top of the screen.
Drag and drop a note anywhere on the book page.
A pop-up opens. Type your note and then select Save.
To edit or delete a sticky note:
Select the sticky note where you dropped it in the book.
Edit the note and then select Save. Or, you can select Delete. To move a sticky note:
To pick up the note, touch and hold it on a tablet, or click and hold it on a computer. Drag and drop the note in its new position. You can't move a note to another page.
To print your sticky notes and highlights:
Select Contents in the top navigation bar.
Then select Notes & Highlights. The user can print this list.
Contents
For books with chapters, the Contents button presents a table of contents that the reader can use to navigate through the book.
Notes & Highlights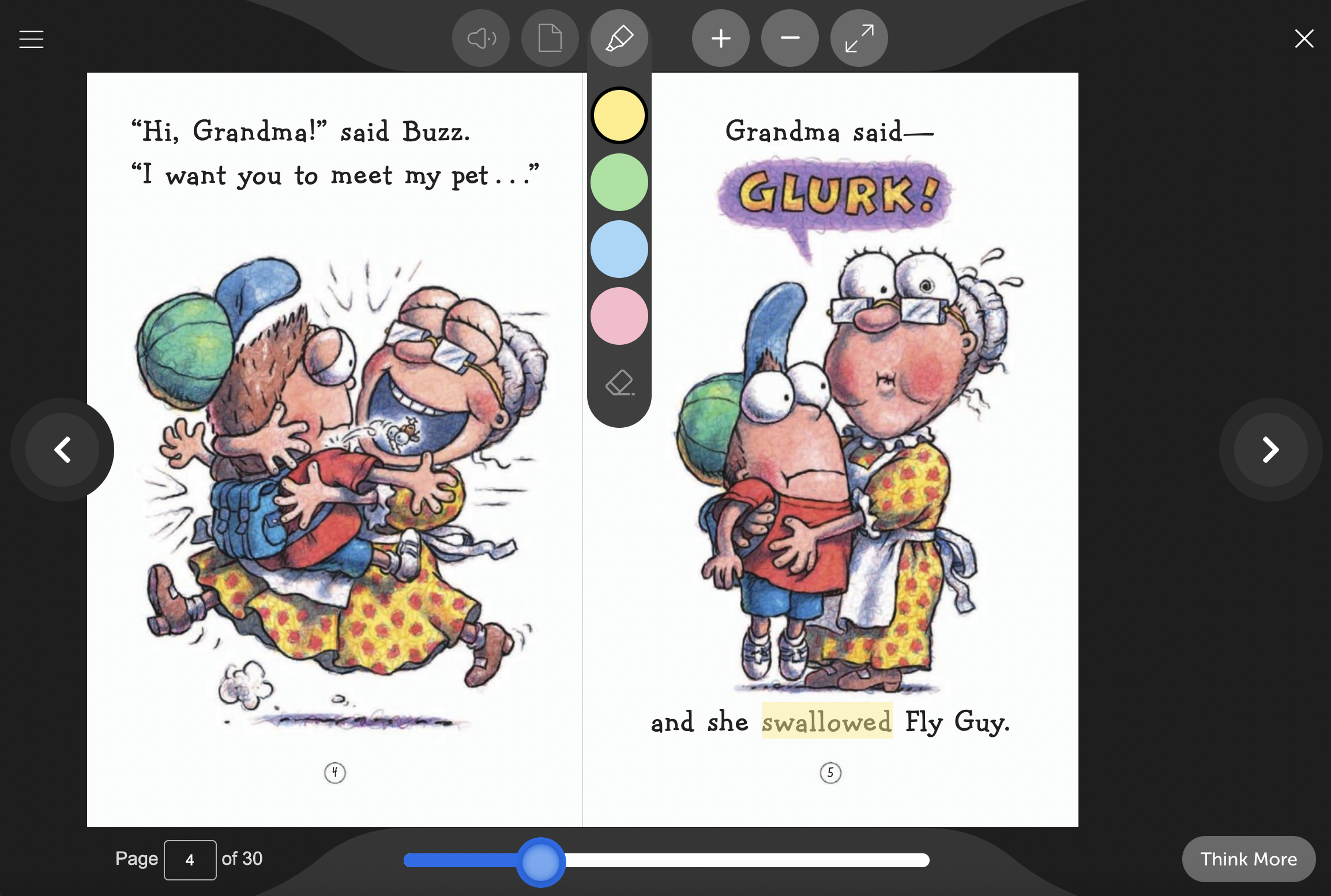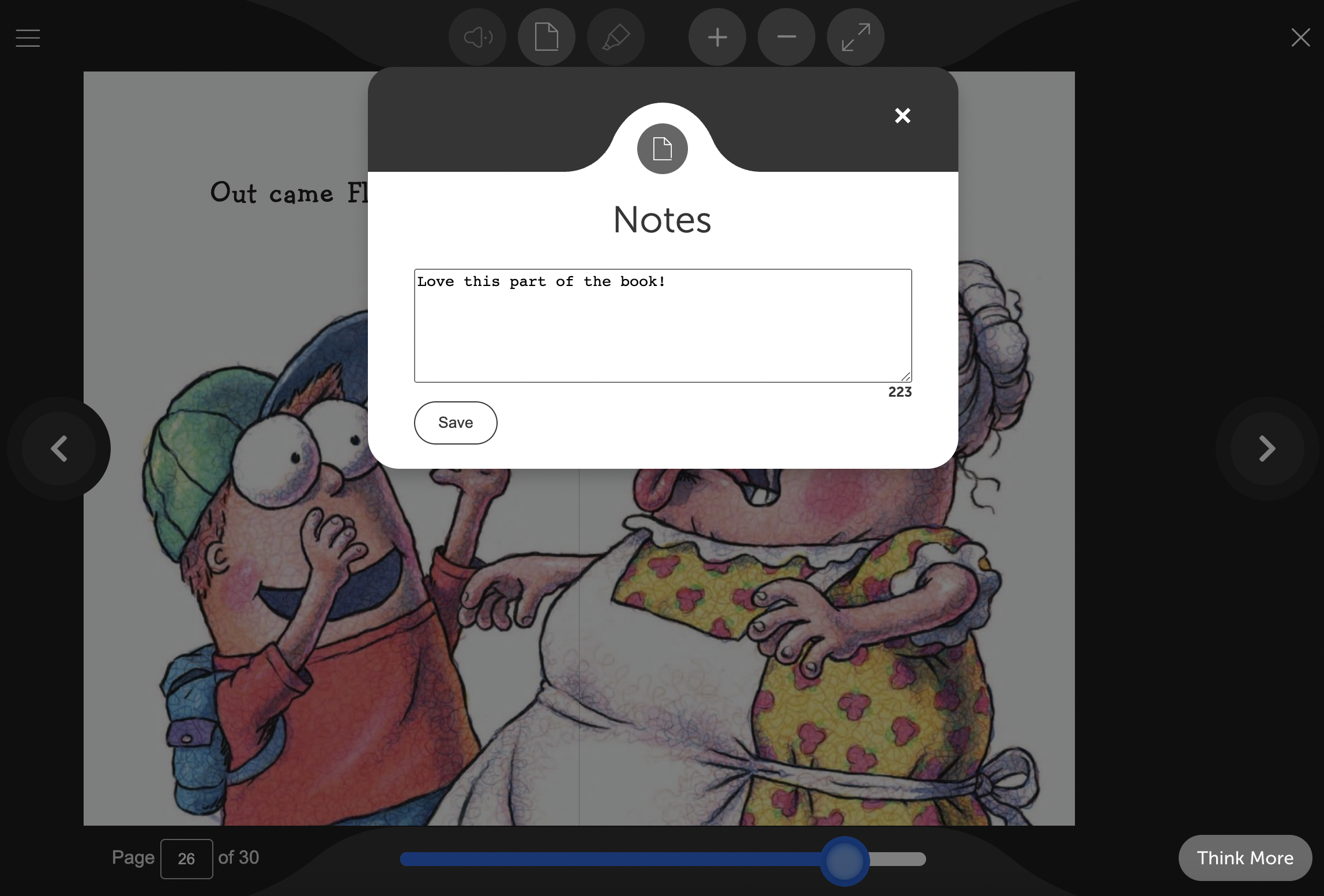 In the Contents area, readers can also access the notes and highlighting they've done in the book. In Contents, they select the Notes & Highlights button. They'll then see a printable list of their notes and highlighting that they can share with the teacher. Teachers can also log in to any student's account to view the notes and highlights that the student has made.
Dictionary and Pronunciations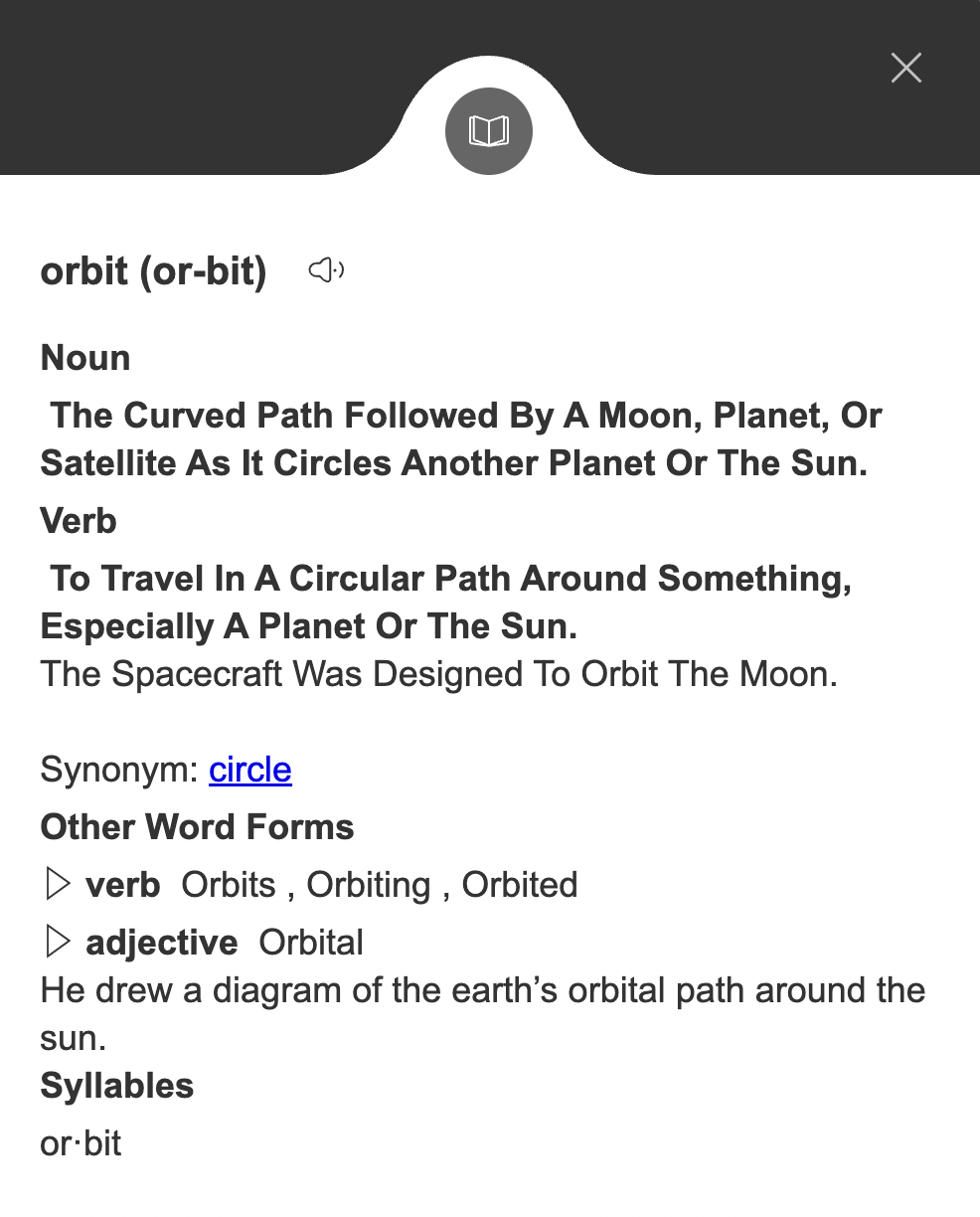 Readers can select any English word for a definition. For many of these words, students can also select the speaker icon to hear the word pronounced.