We at Scholastic Education Solutions are thrilled to introduce a new feature of Literacy Pro, Close Reads!
Close Reads consists of a collection of 250 short texts, fiction and nonfiction, tailored specifically to encourage discussion and critical thinking in students from kindergarten through eighth grade.
Students are able to read the texts simultaneously, but also able to take their own notes and make their own highlights.
In addition to the digital text itself, every Close Read in Literacy Pro includes three key facets to facilitate learning in your classroom.
Teaching Tip cards - A brief instructional guide illustrating the best way to incorporate the chosen text into your lesson/curriculum via questions, prompts, and more.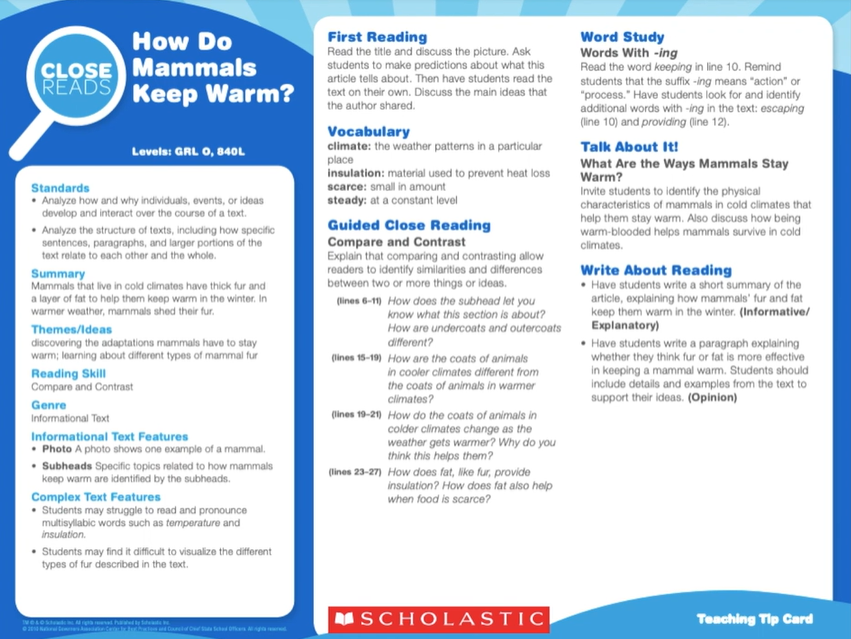 The Think More comprehension check - A ten question check-in for students to complete after reading a Close Read. Results and answers are immediately available to educators.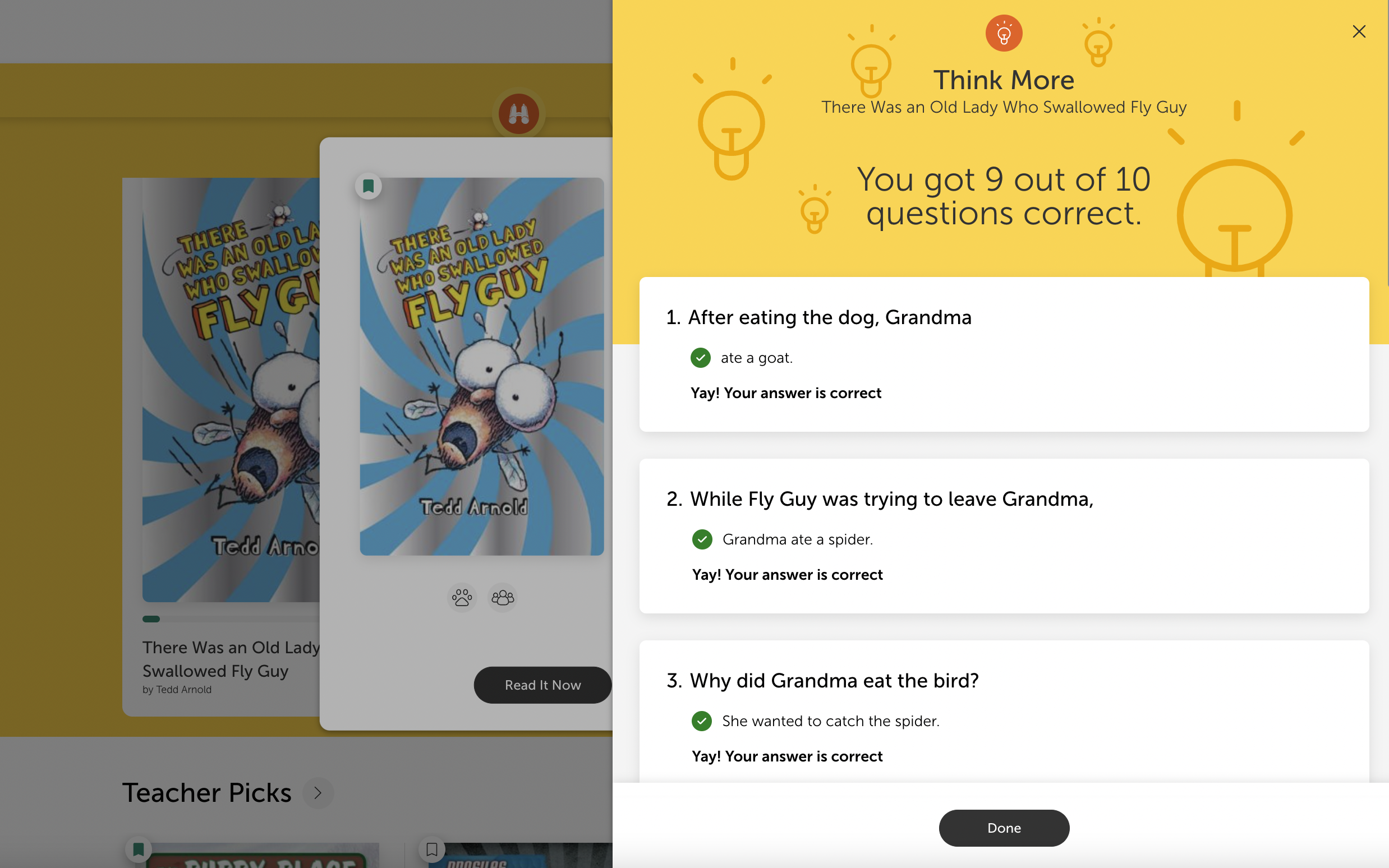 Direct Recommendations - As an educator, you can pick Close Reads to send directly to a student or the entire class.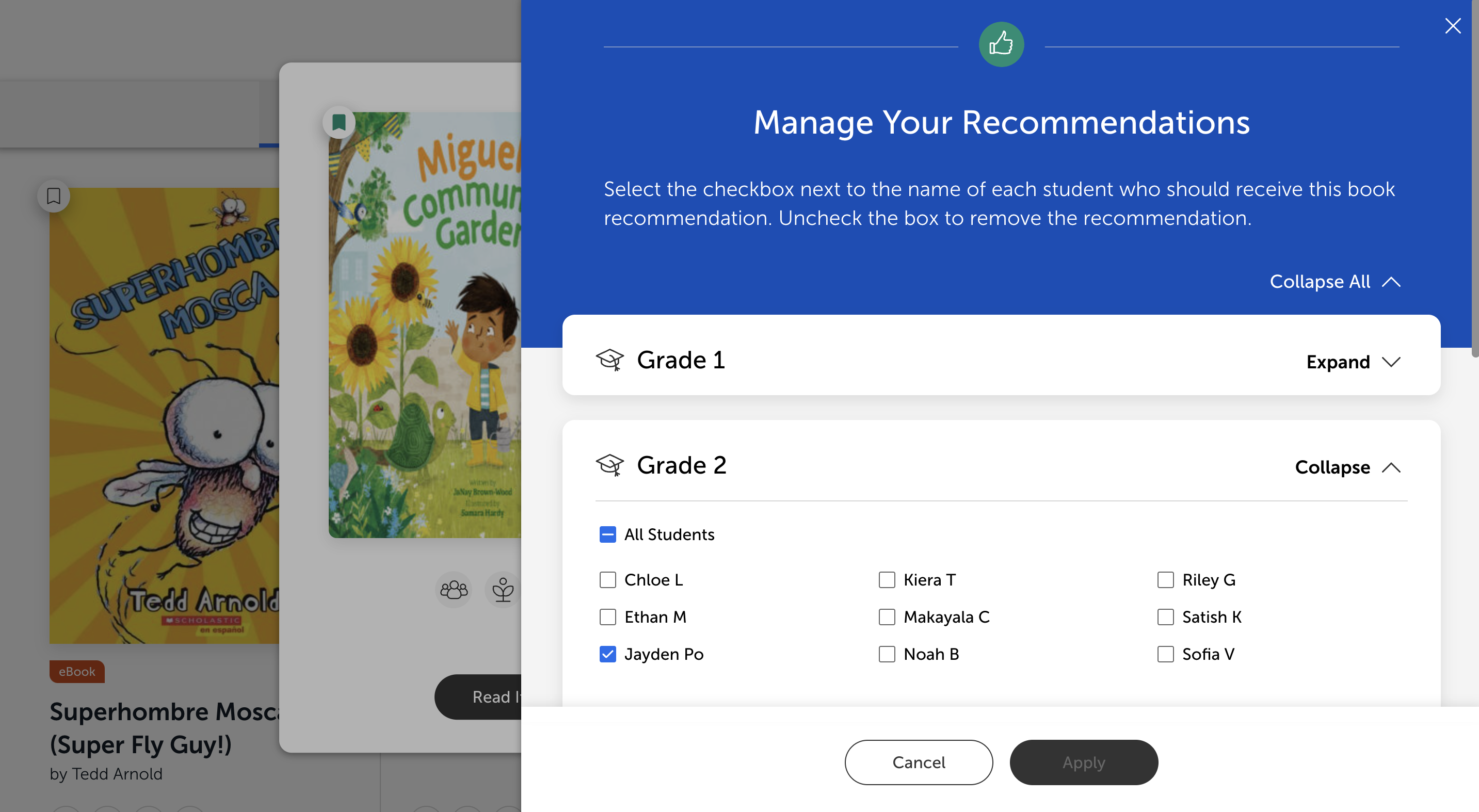 Close Reads are accessible by navigating to the Book Search tab and typing in "Close Reads." From there, you can select multiple filters to streamline the process of choosing a suitable text for your class.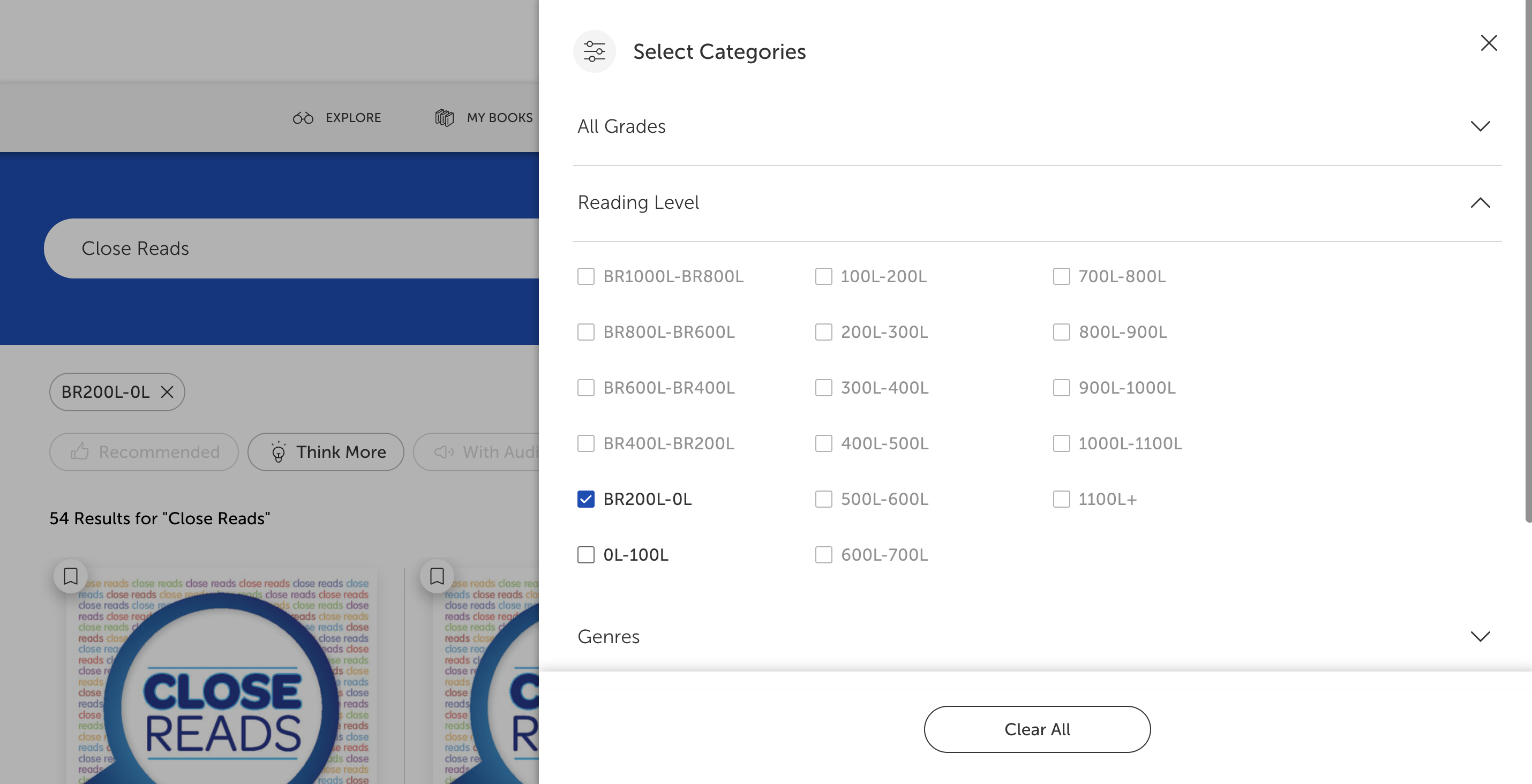 To learn even more about Close Reads, read this overview.